Microsoft's agreed to buy Perceptive Pixel, which makes huge multitouch displays, and says it's hoping to get the price of the screens down to make them more mainstream.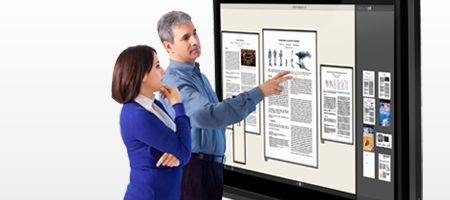 Founded in 2006 by Jeff Han, Perceptive Pixel makes screens up to 82 inches in size, which are currently used mainly in government, defense, broadcast, energy exploration, engineering and higher education.
CNN used the company's screens to create its Magic Wall, used during the 2008 presidential campaign.
"By joining Microsoft, we will be able to take advantage of the tremendous momentum of the Microsoft Office Division, tightly interoperate with its products, and deliver this technology to a very broad set of customers," says Han.
Microsoft expects to keep the focus on the same sort of applications as now, but to try and broaden the appeal by getting the price substantially lower than the current $80,000 per unit.
"PPI's large touch displays, when combined with hardware from our OEMs, will become powerful Windows 8-based PCs and open new possibilities for productivity and collaboration," says president of Microsoft's Office Division Kurt DelBene.
Getting the price down could see the devices appearing in classrooms, conference rooms and ordinary offices, the company says.
As well as leading to cheaper giant displays, the acquisition of Perceptive Pixel could help Microsoft with its recently-announced Surface tablets, as the company owns a number of touch-related patents. There's also an obvious fit with Microsoft's multi-touch table project, know known as PixelSense.