Google has released a full version of the FCC's report into its gathering of personal data with Street View cars – revealing that the 'rogue engineer' who gathered the data told colleagues that he was doing so.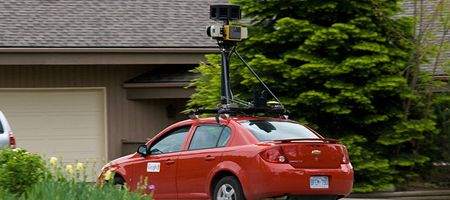 While the FCC itself released a heavily-redacted copy earlier this month, Google's version is complete, apart from the names of the engineers involved.
The move follows a Freedom of Information Request from the Electronic Privacy Information Center earlier this month.
"It is critical that lawmakers and the public have all the information in order to make an informed evaluation of Google's practices and the quality of the FCC's investigation," it reads.
But Google's instead decided to make the report available to the Los Angeles Times. In a statement to the paper, it said: "We decided to voluntarily make the entire document available except for the names of individuals. While we disagree with some of the statements made in the document, we agree with the FCC's conclusion that we did not break the law. We hope that we can now put this matter behind us."
The report reveals that the engineer who wrote the data-collection code told two colleagues, including a senior manager, that he was doing so. He even prepared a document about it which was circulated to the Street View team – although members of this team told the FCC they hadn't read it.
He was apparently involved in other Google projects, with Street View just a sideline, and believed the payload data could be useful. It could help the company establish how Google Search was being used, he believed.
The implication is that Google has been telling the truth in claiming the data collection was the work of one person – but that it was slow in realising what was going on and putting a stop to it.