Chinese firm Proview, which claims it owns the iPad name in the country, has taken its case to the US by filing a suit in a California court.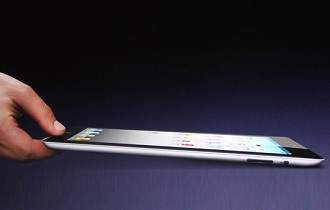 Proview claims that Apple acted deceptively in buying the trademark, creating a new company – IP Application Development, or IPAD – to carry out the transaction and disguise Apple's involvement. Proview claims that IPAD promised not to compete with it. It accuses Apple of acting with 'oppression, fraud and/or malice'.
It's already suing Apple in China itself, demanding $1.6 billion in damages, and prompting many retailers to pull iPads from their shelves. The case is likely to run on for several months.
Earlier this week, though, Proview failed in an attempt to get iPad sales halted in Shanghai, Reuters reports. Apple successfully argued that a sales ban would be immensely disruptive to its business, while Proview has effectively no business to damage.
However, filing suit in the US as well as in China will cause further delay, putting more pressure on Apple to settle. But for the time being, it's continuing to fight.
Earlier this week, the company threatened Proview with a defamation suit over 'defamatory statements and unlawful actions intended to wrongly interfere with Apple's business and business relationships'.
Proview has everything to gain from the lawsuit. Once a major monitor producer, it's now in financial trouble. If it can establish that it has the right to the iPad trademark, it could be one of its biggest assets.