Apple's won a patent ruling against Motorola relating to the 'slide-to-unlock' smartphone feature.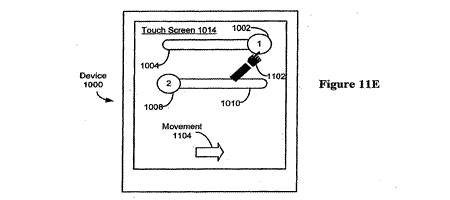 The patent concerned, EP1964022, covers "unlocking a device by performing gestures on an unlock image". Judge Dr Peter Guntz of the Munich I Regional Court upheld two of three claims describing implementations of the feature on smartphones, but not a slightly different version used in the Motorola Xoom tablet.
The decision could mean a ban for Motorola phones in Germany – but only if Apple's really confident that the decision won't be reversed on appeal, as in that case Apple would have to reimburse Motorola for lost sales in the meantime.
More likely is that Motorola will tweak its design. The judge approved the unlock feature on the Xoom, which has the user making a swiping gesture from the inside of a circle to the outside, and this could now be introduced on the company's smartphones as well.
But, points out patent expert Florian Mueller, the slide-to-unlock circle was designed for use on a larger tablet screen, and may well irritate smartphone users.
"It's not very intuitive, and I don't think it can work well on typical smartphone screens," he says, adding that he expects a 'noticeable degradation' of the user experience.
And there's more trouble to come.
In just two weeks, the Munich court is to decide over another Apple claim against Motorola, this time over a photo gallery page-turning patent. Around the same time, a court in Mannheim will rule on a slide-to-unlock cases against Samsung.
Mueller says there's also a Microsoft case against Motorola pending in Germany, relating to a "soft input panel system and method" used in Android devices.
"With more and more patents being asserted against Android in different courts, Google needs to come up with a better way to address its intellectual property issues than possibly trying to reach a state of mutually assured destruction on the basis of FRAND-pledges standard-essential patents," he says.
This is "a kind of misconduct that antitrust regulators won't tolerate because standard-essential patents are a fundamental issue, unlike Google's desire to get away with infringement."