Customer Relationship Management (CRM) software is a system created to enable businesses to build stronger customer relationship and manage all customer information and data.
A CRM comes with tools and applications that collect, process and analyze data coming from various interaction channels such as website visits, phone calls, emails, and social media. Basically, the software helps businesses know everything that can be known about customers, both existing and potential ones.
When businesses have this kind of information, they can know what a customer really wants and improve their products and tune their services to customers tastes and needs. It also helps businesses convert prospects into actual customers and strengthen customer loyalty in existing customers.
In short, the main benefits of CRM software can be summed in:
– Increase Sales
– Boost Efficiency and Productivity
– Increase customer loyalty with better engagement
All businesses, large and small, need CRM software. You can dig deep into the details of why small businesses need CRM here.
There are plenty of CRM options out there, but we are going to look at only three of the best CRM software options for small businesses to narrow your choices and make the decision easier for you.
What are the Best CRM Software options for Small Business in 2018?
· FreshSales
· HubSpot CRM
· Insightly
1- Freshsales
If you are a small business, you are likely inexperienced and on a tight budget. This should put FreshSales right on the top of your list.
This simple, easy-to-use software has all the necessary tools for reliable lead capture and event tracking. It is regarded by many as the single contact management hub which helps them control thousands of leads.
The App's easy-to-navigate interface and robust features help it streamline the sales process. Freshsales is also designed so you don't need to utilize other software to get the job done, as it has collated all functions of legacy CRM systems and can optimize sales, prioritize pipeline opportunities, and give deep insights. This makes the solutions a very powerful one for high-velocity teams.
Probably the system's biggest advantage is its affordable price. In fact, it offers a free plan suitable for microbusinesses and small businesses. Mid-sized businesses and enterprises can opt for paid packages without the need to change vendors.
Why Use Freshsales?
· Free Plan
· Sales Management
· Track Events
· Track Emails
· All-in-one CRM and Call Center
· Intuitive Lead categorization
· Rich Analytics and Reporting
2- HubSpot CRM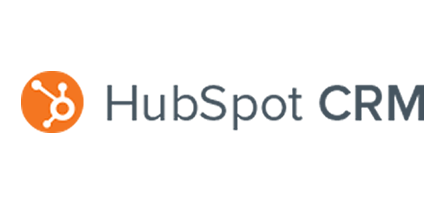 HubSpot CRM is the ruling king of CRM solutions. It is a fully-featured SRM solution that you can start using at no cost, making it perfect for small businesses.
The tool is easy-to-use and has all the features you can expect to find in a complete CRM solution. HubSpot CRM has also become a certified and recommended partner of Google. It is suitable for businesses of all sizes and in all fields.
With HubSpot CRM, you will be able to create company/contact detailed profiles, assign and track all of your deals.
You will also be able to control the performance of employees for each task as well as organize all your business's activity on one dashboard that everyone can see and use.
HubSpot CRM is optimized for Mobile usages, making it easy to access on any device, browser, or operating system – a huge plus that makes the solution perfect for collaborative environments and remote teams.
Why Use HubSpot CRM?
– Affordable
The fully featured CRM kit is completely free. No hidden fees or charges. Go ahead and try it out.
· The lead importing solution that works
· Flexible, configurable, and scalable
· Intuitive, easy-to-use interface
· No Restrictions
· A single dashboard to control all sales processes
3- Insightly
Are you looking for a CRM solution that allows you to see the big picture while still being able to drill down to details? Insightly is probably the one for you.
The solution has four very clear objectives:
a- Build Relationships
b- Accelerate sales
c- Deliver projects
d- Meet enterprise-grade requirements
How does it do all of these? Through a number of features such as opportunity management, tasks and event management, comprehensive contact management, workflow automation, and advanced data management.
Insightly also integrates with several apps for more functionality. It works well as a CRM for Google to allow you to connect records to emails, docs, sheets, slides, and more. It can also integrate with MailChimp for email marketing activities, with Xero for direct invoicing and payments, and with QuickBooks for accounting functions.
The platform gives you a complete contact management even when you're on-the-go with their free mobile CRM app.
Why Use Insightly?
· Full-picture view of the customer
· An overall picture of the business, with micro views for details
· Generates opportunity reports
· Relationship graph engine
· Extensible
· Integrations
We hope this article has helped, if you would like to, you can learn about the latest tech trends driving CRM software in 2018 here.
If you have a question or a comment, feel free to leave them as a comment or contact us.
Image Credit: Pixabay.