T-Mobile has been given federal permission for its acquisition of MetroPCS, with approval from both the Department of justice and the Federal Communications Commission.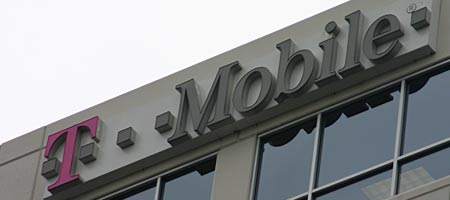 Now, all the company has to do is win over its shareholders – which may not be all that easy.
The Justice Department says it's concluded that the deal wouldn't harm competition in the wireless market, largely because MetroPCS is a regional carrier, and competes with all four national carriers in the areas it operates. The merger would also improve T-Mobile's spectrum position.
"Like many local and regional providers, MetroPCS faces limitations, stemming from its lack of nationwide spectrum, networks and scale, and therefore exerts little influence on these aspects of mobile wireless competition," says the Department.
And FCC chairman Julius Genachowski says the deal will be good for the future of mobile broadband in the US.
"With today's approval, America's mobile market continues to strengthen, moving toward robust competition and revitalized competitors. We are seeing billions more in network investment, while the courts have upheld key FCC decisions to accelerate broadband build-out, promote competition, and benefit consumers, including our broadband data roaming and pole attachment rules," he says in a statement.
"Today's action will benefit millions of American consumers and help the US maintain the global leadership in mobile it has regained in recent years."
The deal's been in the pipeline since last year. The speedy approval contrasts dramatically with the FCC's opinion of AT&T's proposed $39 billion bid for T-Mobile in 2011, when regulators concluded that it would make AT&T too monolithic. Because Deutsche Telekom is foreign-owned, the companies still need to get permission from the Committee on Foreign Investment, although this is highly unlikely to be refused.
However, many shareholders are against the merger, arguing that the $1.5 billion being paid by T-Mobile's parent company, Deutsche Telekom, for a 74 percent stake, is too low. They're also feeling rather aggrieved about the millions of dollars being handed over to directors in special payments.
They'll get their chance to object at a stockholder meeting on April 12.