New York (NY) – Gyration, a company specializing in computer mouses and remote controls, announced today that it is working on a new mouse that can be used in mid-air through motion-sensing technology.
The M2000 Travel Air-Mouse will work both as a regular mouse, but it can also be used when users have no desk space, thanks to Gyration's proprietary technology.
The new mouse will use the company's new UltraSense gyroscopic platform. It also has customizable buttons, an ambidextrous design, and a 2.4 GHz RF receiver that allows the mouse to be used in ranges of up to 100 feet.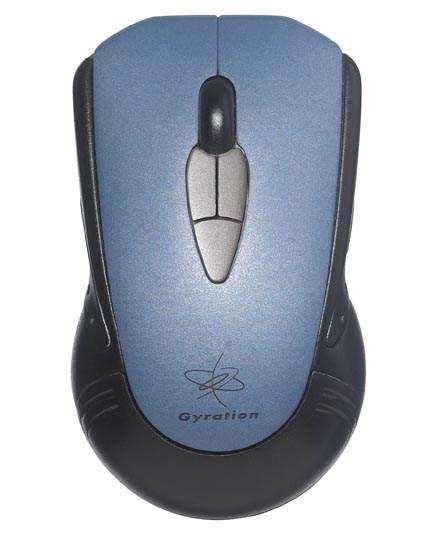 Gyration already has a couple motion-sensitive mouses, which are connected to computers via a wireless USB dongle. The company also makes a Windows Media Center remote control using the same gyroscopic technology.
The M2000 also allows users to use "GyroTools", customizable hand swipe actions that trigger defined actions like volume adjustment and media controls.
The new mouse is set to ship in the first quarter of 2008, with a suggested retail price of around $70. It will also come bundled with a wireless keyboard for a package price of around $100.